Our Story
How We Met
Haley and Will met in the fall of 2016 at Oklahoma State University. They were both graduated Alumni and were coming back to celebrate OSU's Homecoming Celebration. Through their mutual friends they were introduced and through their mutual interests they quickly became attracted to one another's adventurous, outdoorsy, hard-working personalities, and the rest quickly became history.... It was always known that Haley would find someone that enjoyed doing the exact same things she did, but she also found someone that's personality was so incredibly compatible with hers. A few weeks after their first encounter, Will drove up to Ponca City from Grant, OK to have dinner with Haley and her family. Ambitious, right? Haley's dad always makes the comment: "from the minute Will stepped foot in our house, I knew I would never be able to get rid of him." I think we all felt the same way.... Everyone that is around the two of them can attest that they really do have a deep connection with one another, rooted in love and laughter. Here's to two people that really are Meant To Be, Haley and Will.
In Will's words.. "Haley and I met in Stillwater, OK at the annual OSU homecoming. I had gone out to the local hangout, the Copper Penny with my sister and a group of friends. While there, a dark haired beauty caught my eye. She was wearing black pants, black shoes, a light top, with dark lipstick. She had her hair down and I want to say silver hoop earrings. She was beautiful. Throughout the night I tried to weasel my way next to her. Eventually she gave in to my pestering and we were able to have a conversation, all the while I was trying to muster the courage to ask for her number and hopefully a date. At the end of the night I was still no closer to asking her for her number, so I bid her farewell and told myself I didn't feel like fighting off the other ten guys that were after her. It was only a couple of days later that I had to tuck my tail and ask my sister for her number. We started conversing via "snapchat," which led to text messages and nightly phone calls. The next thing I knew we were on a first date."
How He Asked
As I pondered the various romantic ways I could propose to the love of my life, I kept realizing how uncomfortable the thought of rose peddles and wine was. I decided to keep things simple and realistic. Furrow irrigating corn can be a very rewarding and beautiful job when you see the end product, but the work up to it is tough. It consists of bending down and pulling a cap out of a pipe which allows water to flow down the row and water the crops. You do this to every row down through the field. When doing this it's generally hot as heck, extremely humid, and very muddy. It is a little less than fun. I thought this was probably my opportune time to really surprise her. Saturday morning we woke up early and headed down to the field to start furrow watering. I waited until we were sweating and miserable to sneak up behind her and get on a knee to ask. It's all a blur, but I believe I said something along the lines of "this job can be miserable and sometimes life can be miserable, but there's no other person I'd rather go through life with. Will you please marry me?" I think she was probably about half mad and in shock that I had asked in such a horrible setting, luckily she did still say yes.
The Wedding Eve Celebration
the evening before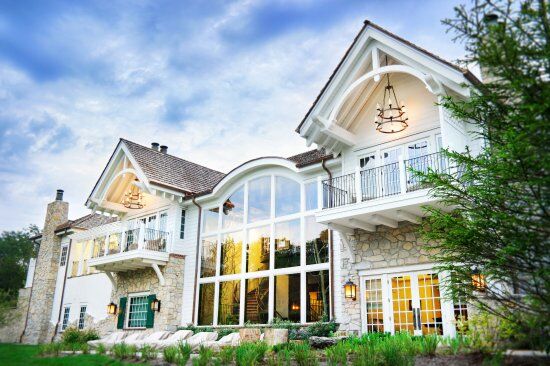 Friday, August 2, 2019
7:30 PM
Big Cedar Lodge, Cedar Creek B
190 Top of the Rock Road, Ridgedale, Missouri, 65739
Please join us for the night before the BIG DAY for music, entertainment, drinks, and desserts! This is located downstairs below the registration/gift shop. Enter in through the registration doors, take a right and there will be stairs/elevators to take you down.
The Wedding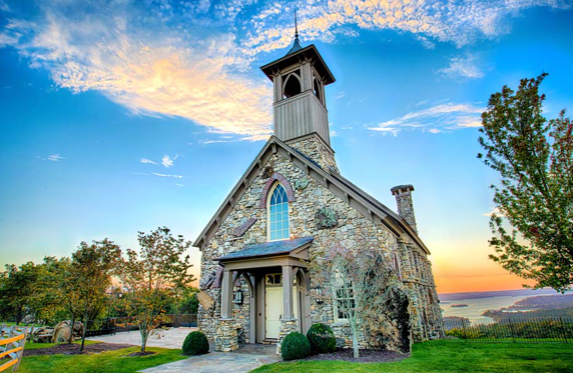 Saturday, August 3, 2019
5:30 PM
Attire: Cocktail/Semi-Formal Attire
Ceremony
Chapel of the Ozarks
150 Top of the Rock Road, Ridgedale, MO, USA
Reception
Wine Cellar Event Room
150 Top of the Rock Road, Ridgedale, MO
Because you have played such a significant role in our lives, we, Haley and Will, together with our parents, would love for you to share with us in celebrating the beginning of the rest of our lives.
Wedding Party
Katie Nipper - Maid of Honor
Emma Harrington - Bridesmaid
Hope Hancock - Bridesmaid
Lindsay Johnson - Bridesmaid
Mychelle Holliday - Bridesmaid
Sonora Zukerman - Bridesmaid
Hattie Grace Nipper - Flower Girl
Harper Stookey - Flower Girl
Sunny Bradshaw - Flower Girl
Sam Harrington - Best Man
Collin Mckinley - Groomsman
Michael Davidson - Groomsman
Romulo Jimenez - Groomsman
Adam LanCarte - Groomsman
Perry and Cal Bradshaw - Ring Bearer